Open 6 Days a Week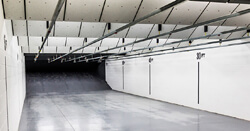 THE RANGE IS OPEN 6 DAYS A WEEK!
Range Hours are:
Mon, Wed, Thur, Fri, and Sat 9am-6pm
CLOSED TUESDAYS
Sunday – 9am-5pm
Store Hours are:
Mon, wed, Thur, Fri and Sat 9am-7pm
CLOSED on Tuesdays
Sunday – 9am-6pm
Holiday Hours:
New Year's Eve - Close at 6pm
New Year's Day - Normal business hours
Easter - CLOSED
Memorial Day - 9am-5pm
4th of July - Close at 5pm
Labor Day - 9am to 5pm
Thanksgiving - CLOSED
Christmas Eve - Close at 2pm
Christmas Day - CLOSED
RKA welcomes our customers the right to conceal carry while in our facility. We ask that your firearm remains holstered and concealed at all times.
If you are planning on shooting your carry firearm, you may only remove your firearm once you are in your lane, in the shooting range. Firing from the holster is prohibited.
As always, all other firearms must be cased and unloaded.
RANGE FEES:
Handgun – $19.95 per hour
Long Gun – $24.95 per hour
Active Military with ID – No Charge
First come; first serve basis.
FIREARM RENTAL:
$12.00 for a handgun
$25.00 for a long gun.
Must be 21 yrs. old with a FOID for gun rental and ammo must be purchased at RKA for range guns.RKA will not rent a firearm to sole individual. We adhere to the buddy system.
HANDGUN ONLY RANGE PASS (HUGE SAVINGS!!):
Purchase a punch card in advance. This pass is good for one year and allows you to make reservations 3 days in advance.
12 passes for $199.50
24 passes for $389.50
36 passes for $576.00
AMMUNITION:
All pistol calibers and rifle calibers including .223, 5.56 and .308 are allowed. Shotgun SLUGS are allowed. NO reloads, shot shells, steel core, armor piercing or tracer ammunition is allowed. RKA reserves the right to check any ammunition.
If you have any questions, please do not hesitate to call.
630.552.0003
RANGE WAIVER:
Save time when you arrive by filling out the range waiver before you leave for our location.