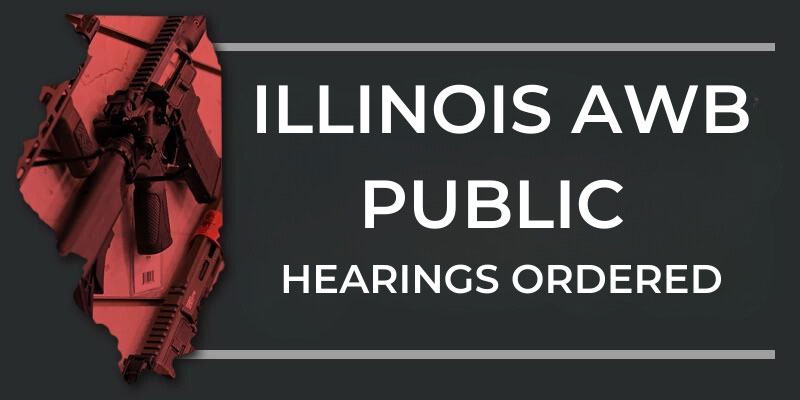 Read More
Federal Firearms of Illinois (FFL-IL) requested three public hearings on the emergency rules published by the Department of State Police (ISP). Today, the Joint Committee on Administrative Rules issued an order compelling the ISP to do just that. It's a small win, but it is a win, nevertheless.
Our Request
FFL-IL requested three public hearings:
One in Northern Illinois, outside of Chicago
One in Central Illinois
One in Southern Illinois
When asked for a justification for these hearings, we responded:
Since the Statute, and therefore the rulemaking, involve compliance risk and uncertainty for our member FFL's, manufacturers, and citizens, the infringement of Constitutional Rights, as well as possible felony and misdemeanor charges, it would seem incumbent that as much industry and citizen input as humanly possible be allowed as well as the collection of information on how this rulemaking will impact all citizens of this State.
It would appear to be an unnecessary burden that individuals from around the State travel to one place to have their voices heard by the Department, the IL General Assembly and the Governor. These entities may not want to listen, but that does not mean that citizens should not be given the opportunity to voice their concerns, that clarifications should not be publicly discussed and that these clarifications or explanations should not be placed into some kind of record. During the FFL licensing discussions, the Department held more than one hearing within the State.
The order from JCAR is for these hearings to happen in the next 60 days.
We will post the dates, times, and locations as soon as we know more. It is important to get as many Illinois gun owners as possible to attend and present reasonable objections to the vagueness of these rules. These comments will get back to JCAR, who ultimately have to approve the final rules issued by the ISP.
While we believe this unconstitutional firearms, accessory, and magazine ban will ultimately fail in court, we are working to deny the registry any traction and legitimacy right now.
PLEASE SHARE WITH EVERY GUN OWNER YOU KNOW!!
Support our efforts if you are able. Thank you.
Read Less